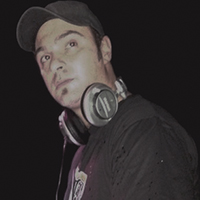 Tempomatici was born like artist producer of dance music in May 2009 with the first release "Surrounding EP" on the label Mantide Records.
During his years as a DJ has got to understand what could be her genre that could be inspired to compose music, do what he liked and that he could appeal to the people.All this has always been his goal.
The second release was always on Mantide Records "Lost in Chicago EP".
Then in January a note nottingham label, the Phobic Recordings has released its third release with "To the funk EP" with remixes of The Little Big Man and Tom Special Interest and then another 2 ep ,The Gunslinger and East tears with Dub sax track very strong..
these releases have had positive feedback from DJs such as DJ Sneak, Jay West, Quelle, Inland Knights, Joan Ribas, Kinky Movement … etc.
the latest draft was released on Mantide Records "The End of the Beginning" .. it will shortly be leaving with a new project on Urban Life records and Phobic recordings.